About
It had been a long time since she had sensed the power of such a great being. It was making haste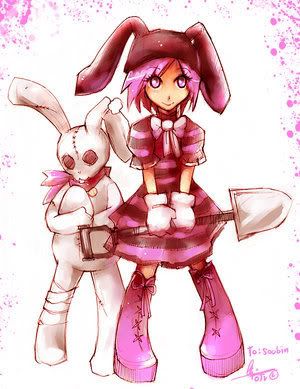 towards her and she had to find a place to hide; although, the beast could feel her presence no matter where she went.

Within a moment, she had fled into the house of an unknown family. Covered, wall to wall with portraits of fallen soldiers, she was unsure of where she was to hide. In a hurry, the young girl grasped the banister and lifted herself up the stairs.

'I've got to get to the top of this building if I ever wish to have an upper hand over the monster.'

The girl thought to herself. Fleeing into one of the rooms, she looked around for a window, her only option was the window. As she tried to open it, her ankle was grabbed. Staring up at her was her old master, he had found her and she would now be beaten and abused until she performed actions upon him; which she was uncomfortable and unhappy doing.

Friends
Viewing 7 of 7 friends
Multimedia
Signature
Shiny Disco Ballz! ^^ <33[/size][/color]