About
Things about me:

*My birthday is January 10th. I'm a Capricorn.



*I'm a super random person.



*My friends and family are a HUGE part of my life. I would be nothing without them. I know this to be a fact. They've been there to pick me up and when I needed them most. They make me who I am today. I love them all dearly.

*I hate drama despite how common it is in my life, so please don't start any if you can help it. It's something that should be left in high school.

*I love photography and all forms of art.

*My favorite band is the Cruxshadows ( http://www.cruxshadows.com/ ), but I love all kinds of music. It's just when the band members actually will talk to their fans and add them on Facebook, that's a reason to like them even more! If you ever get the chance, you should listen to them one day.

*Overall, I'm pretty friendly and out-going. If you want to add me and don't know me, please let me know who you are first. If I've talked to you in a group or something, that's cool.



*I'm an avid attendee of Dragon*Con ( http://www.dragoncon.org ) which is a pretty fun event Labor Day weekend in Atlanta, Georgia. Check it out!

*I am a gamer chick. I'm not obsessed or anything, but I do play World of Warcraft with my boyfriend as well as a a few other MMOs. I'm also on here quite a lot, so if you'd like to roleplay, just let me know!

___━━____
┓
━
╭━━━━━╮
____━━____
┗┓
|
::::::
^━━━^
____━━____━
┗
|
:::::
|
。
◕‿‿­­­­◕
。
|
____━━____━━
╰
O
--
O
-
O
--
O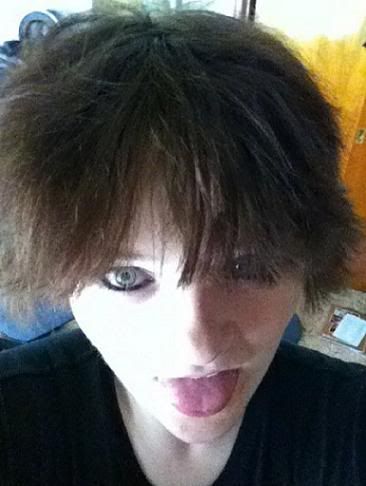 It's me, bitches. <3
Multimedia