About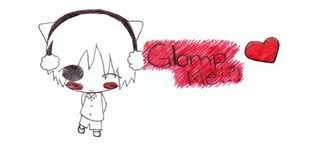 Im a cosplay of Allen Walker <3333 *cough*
Sexy Cosplay
*cough*
Anyways Allen was seven when he was adopted by his foster father on Christmas. He was abandoned by his birth parents, he has no memory of them what-so-ever. When he turned ten his beloved foster father died and he turned him into an Akuma, his Innocence activated for the first time. General Cross took him as his apprentice. When Allen was eleven he was travelling around with Cross learning to control his Innocence.
After four year, Cross disappeared in India. Allen had to find the Black Order with Timcanpy and became an Exorcist.
Now here i am An
Exorcist
With the
Black Order!
*If You Did Not Read Intro Of About Meh*
Have no memory of his real parents. Only knew that he was an abandon child. Before activiating his Innocence at the age of 10, he couldn't move his left arm.
Age 7: Met Mana and travelled together with him
Age 9: Played the Pierrot and visited all sorts of places with Mana
Age 10: Mana died. On Christmas eve, he made a contract with the Earl of Millenium and turned Mana into an Akuma. His Innocence activated for the first time and destroyed Mana. Met Cross.
Age 11: Travelled with Cross, learns how to control his Innocence
Age 15: Cross disappeared in India. Found the right markings to the Black Order and became an Exorcist.
Personal Data
Age: 15 (approximately)
Nationality: British
Height: 169cm (ok, that's an increase of 1cm compared to the older data XD Oh, beansprout, how you've grown!)
Weight: 55kg (eh? He's gotten thinner by 3kg, have the Black Order been feeding him well?)
Birthday: Unknown (Mana adopted him on the 25th December)
Zodiac: Unknown
Bloodtype: O
Interest: Eating, Ways to make money
Likes: Mitarashi Dango
Dislikes: Alcoholic drink, Cross' debts
Personality Bar [I don't know how to explain this, but it's a hexagon bar that shows their personality. 0 (min) - 5 (max)]
Education - 3
Affinity - 3
Battle Ability - 5
Mental - 5
Flexibility - 3
Rescue - 5
Innocence
Name: Crown Clown
Type: Parasitic/Left hand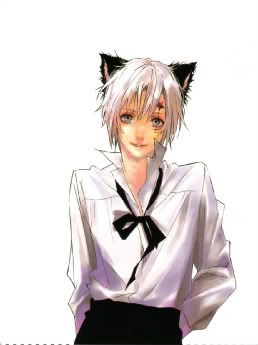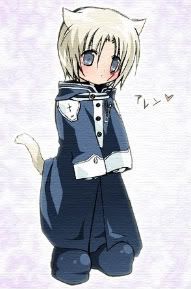 Friends
Lenalee: Shes Like A Big Sister To Me

Kanda: He's kinda mean and he calls me Beansprout! What part of me looks like a bean sprout!

Lavi: My bestfriend in the black order! (BFF) He is a bookman, and he is just there to record history, but i think he cares about us. He's like a brother to me!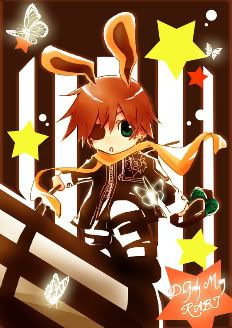 Dream Avi.. Help.?
Total Value: 1,759,977 Gold
[Item Information]
Item List:
Golden Snitch
Guitar of Demona
Audrey\'s White Long Gloves
Snow Witch
Snow Witch
Talsi\'s Sash
Lyndexer\'s Journal 4th Gen.
Silent Night
Scar of the Warrior
Edmund\'s Scar
Fallen Wish 2nd Gen.
Friends
Viewing 12 of 30 friends
Journal
Avatar Art
I post ALL the avatar art i recieved.
Multimedia
Signature