About
Art Gallery stuff here.



I'm a 22 year old artist who is just returning to Gaia after a few years of hiatus. I'm mainly looking for stress relief in the form of role play and to have fun making art.
Friends
Viewing 9 of 9 friends
Journal
Piggy Puddle
[:journal-title:]
This journal is just going to be a place for me to dump some art and keep some friends up to date. Nothing too fancy.
Signature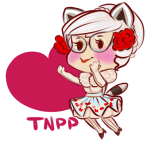 Pm Me for Art