About
There are a thousand words I could use and never explain myself properly. If you really want to know. Ask.
The world can be a dangerous place, full of darkness and sorrow. Sometimes we are lucky enough to find our light, our reason or reasons for continuing on. I have, and I lost it. Now all I can do is try to get it back. But I take to heart that it is not a journey that I have to take alone.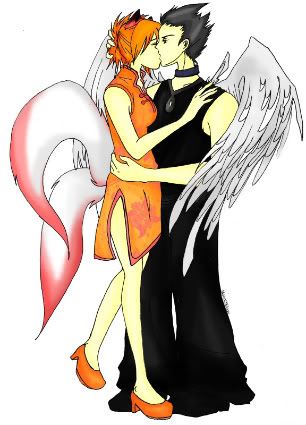 Kit and Lee. Je t'aime. 1-25-2010 </3
I am poly and will always be. I am happy with the way I am and the way I love. If you have an issue with that, try not to judge. I won't you.
Recently I received word that one of my novels is up for a publishing contract so I will not be around as often as I work on getting the edits done. From there I'll be working on finalizing the contract and realizing my dream that I never thought would come true. If you are interested in knowing more let me know. I'll be linking more information in my signature once it's ready.
Friends
Viewing 12 of 29 friends
Journal
Saepe creat molles aspera spina rosas
A hodge podge of random stuff.
Signature