A Man is only as good as his music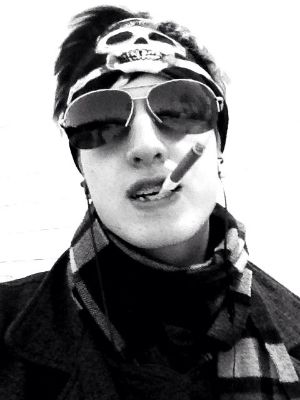 "And the Queen goes to the throne
And she is lifted up into thy Lords spiritual endeavor
In her heart she is lifted above him
To her state, she has taken position in her kingdom
And sits anointed, crowned, and enthroned. "
-Name: Eric

-Birthday: July 14, 1994

-Zodiac: Cancer the Crab

-Chinese Zodiac: The Loyal Dog

-My Dream: I want to tell a good story through a combination of my artwork and poetic storytelling.

-Interests: Art, Fairytales, Poetry, Music, Literature, Folk Tales

-Favorite Music Artist's: Damon Albarn, Gorillaz, Blur, Don McLean,
Twin Shadow, Arctic Monkeys, Broken Bells, Fleet Foxes

-Likes: Drawing, writing, making music, and thinking. I also really like windmills, lighthouses, lakes, and swing sets.

-Dislikes: Violence, Flat Brimmed Hats, Drama, Blatant Stupidity, Money

All I need: Art, Music, my unconquerable imagination and an unbreakable resolve to enjoy life. And maybe someone I could love and share my passions with.

I am desperately trying to pull my way out of the muck of everyday life into a decent art college. I spend my time in my room studying art and literature and poetry. Or outside observing each day as it goes by. I am a daydreamer, and a dreamer in general. I find it really easy to enjoy life and its simple pleasures. Just living life, with good music and good people, and doing my best to "keep my nose clean" as they say. I like to think of myself as someone who can be approached with any problem and help solve it. I am usually there for people, but recent and traumatic events have caused me to stray from who I used to be, and I am trying very hard to maintain my caring and friendly nature.
I am a pacifist, and violence upsets me to the highest degree, so I try to live a calm and happy life. Often times it works out for me, and for that I am thankful. I have high hopes for myself, and I often question that, but I feel that if I maintain hope and believe in myself everything will come together, which sounds incredibly idealistic, I know. I want to share with other people my view on how beautiful the world can be, and this is often challenging because I am more or less soft-spoken.
I really don't know what else to say, so...

PM me if you have any questions...