What are Knuffel?
Knuffel are feedable
and
changing pets! Depending on how much you feed them they will change to sad and hungry or to happy and fat, just like this: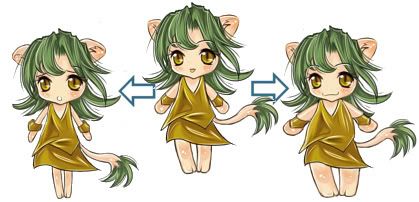 But that's not all. Knuffel have their own minigames, a most fed Knuffel list, their own forum for suggestions and feedback and can talk!

They are created by a script and you will get a code to put into your signature. You'll get a clickable and changing picture looking like this:


There are different Knuffels to choose from. Please check out the "The Pets" section of the shop (link above) to see all of them. I will add new knuffels continuously!
HOW TO MAKE FEEDABLE PETS!
Many people have asked how to make feedable pets. Our wonderful starkad (

) has written a guide to explain how it works. Here you go:
HOW TO MAKE FEEDABLE PETS!