About
Hai.
Name: Crazyy, or Cracker. Whichever Floats yer boat.
Age: 21
Location: Tay-Hawss. [Texas]
Sexual Orientation: Strictly Dickly. <3 [Strait]
My Crack-Cocaine
[Likes]
- Dexter
- Sharks
- Batman
- Kick Boxing
- Yoga [/Flexible] ;D
- Gaia
- Cold Weather
- Cats
- Polite People

Animal Abuse -
Stupid people -
Rude people -
Speed Limits -
Heat -
Cyber / RP [I do NOT do it.] -
Cybering / RP PMs. -
'Net Drama [It's just teh Internetz ppl. Srsly Get over it.] -
- Cracker's Thoughts -
Prejudice and Racism make art disgusting
Jealousy is just a negative form of Admiration
Hate takes too much Energy, and I'm too lazy.
- Sek-C Signs -
~ ISyko339 ~
~ Smith And Wesson ~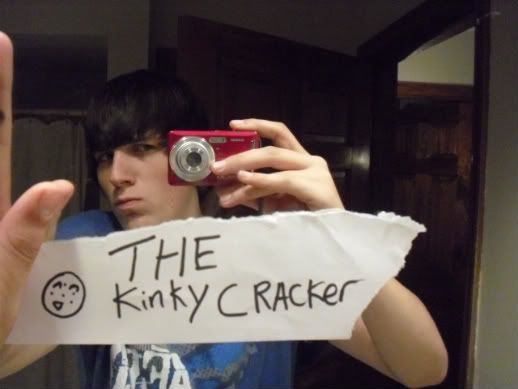 ~ Fluidz ~
~ I Molest Cows ~
~ Da Chi ~
~ MammySack drew dis in Reguards to one of my threads. She is so BA.

~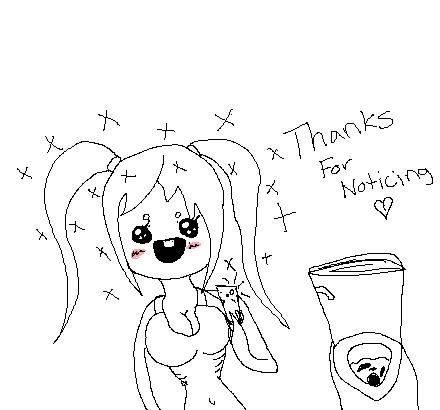 Friends
Viewing 12 of 35 friends
Journal
.........
i like to write about randomness
Multimedia
Signature
[align=center]I r inhandicapable of taking thuh intranets srsly.
99.9% of the things I say, are not meant to be taken srsly.
Thnx. ;D


I also like hitting on people.


And random messages.


MODS DELTED MY FKN QUEST THREAD.