Forums
Posts per Day: 0.74
Total Posts: 1185
The Invisible Guest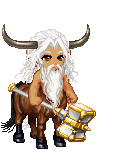 Registered: 12/30/2008
Gender: Male
Birthday: 07/01
About
Hello all, My name is Sebastian. I am a music Major at UT. I enjoy all kinds of music but my preference leans toward the Classical realm. I do enjoy a taste of metal and its various sub-genres though. Just like everyone else, I play the guitar. Ego aside, I try to stay as humble as I can.

I enjoy music recommendations, so please don't be selfish.

Why I choose to post here? The world may never know.