the gypsy vielle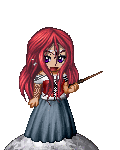 Last Login: 03/31/2013 9:24 am
Gender: Female
Location: Richmond, VA (for now)
Birthday: 06/18
Equipped List
Interest Tags
Remind me to update my interests.
Wish List
About
You wanna know more about me? Well its pretty simple. I'm a blazing blasian with a love for music, and everything nerdy.

Oh, and I'm a mandalorian.
Journal
LadyCalculus's School of Nerdcoreology.
Just the random the flows through my head. Doesn't it sound like fun?
Signature