Greetings. I am The Final Boss. You have probably come across me many times in various video games. True, I'm difficult to fight and quite a nuisance when I take you out with my ultimate move, but when we're not opponents I am actually quite a nice person to be around.

Behind the Boss
Hey, my name is Faye. Some call me Jess, but I like Faye best!

I'm a young lady somewhere in my 20's.

I live in the south; A classy southern belle.

I taught highschool for awhile, but I'm back in college studying bio/pre med. I am trying to be a doctor so I can help others in providing quality health care. I already have a degree in speech communication.

Here is a list of things I am particularly fond of : video games, comic books, manga, anime, cartoons, pin-up girls, men in suits, fashion, cemeteries, dragons, dark/creepy/horror themes, fantasy themes, space/sci fi themes, hedgehogs, cats, weapons, rock and heavy metal, fine arts, literature, plays and musicals, classical music, electronic music, coffee, Mountain Dew: Code Red, Coca Cola, vintage cars, margaritas, piña coladas, white wine, beaches, and I am very passionate about science and animals. Anything relating to astronomy, biology, physics, chemistry, zoology, etc. is of much interest to me

Here is a list of things I don't like: objects that obstruct windows, mayonnaise on my spicy chicken sandwiches, sparkly ugg boots, overuse of shaky cam in movies

I like to tell bad jokes. When in doubt, I am probably not being serious.

I'm very logical and open-minded as well as free-spirited. I may seem like a stiff at times, but I'm actually pretty goofy. Goof troopin', this s**t is boopin' I see you snoopin' checking out my tooshin'

I'm a scientist and an artist. I like to draw, sing, act, write, model, etc. Although I'm pretty private about my work. I don't normally show it to people, so don't expect me to upload a bunch of work. If you get to be a close friend of mine then maybe that can change.

I'm an adept marksman and archer. I'm also a pretty good fisherman and huntress. Recently, I have discovered I am also pretty good at poker.

I love to talk about my pets. I have a dog named Marko and a Siamese cat named Sokka. If you ever want to talk about animals with me, feel free to hit me up!

I'm a pretty private person so don't expect me to get too close or open up too much. However, I am pretty easy to talk to and more approachable than I let off sometimes. I would love to talk to you, so shoot me a message.

You may be surprised to find out what I might like or what I can relate to. But you'll never know unless you talk to me.



Lettuce Prey

is my best friend and room mate in real life. If we are both on Gaia at the same time, we are most likely side by side laughing at people on this site.

Achievements Unlocked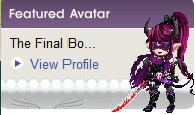 I was featured on the Gaia homepage on January 5 and January 6 2011
I completed my ultimate dream item quest for the Devil Tail on November 28, 2011.
I was also the first and original owner of Tall Candy Horns on December 1, 2011.