The Covenant Man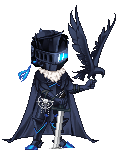 Last Login: 03/04/2015 8:28 pm
Gender: Male
Birthday: 07/29
Equipped List
Interest Tags
Favorite Movies/Anime
Favorite TV Shows
Favorite Reads
Favorite Music/Bands
Hobbies/Interests
Wish List
Signature
I'm intentionally offensive.
I will argue against you even if I agree with you just to piss you off.
I fully support the freedom of speech.
About
My name is Jake. If you're checking out this profile then you're either looking to find out more about me, or to add me as a friend. If it's the first one, then you're going to be seriously disappointed.