The Colloquialism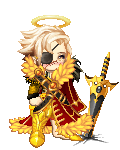 Details
Total Posts

9162

Member Since

03/15/2005
Birthday

03/30
---
Interests
Favorite Movies/Anime
Favorite TV Shows
Favorite Reads
Favorite Music/Bands
Hobbies/Interests
About
I'm santa!!
I really want these things:
Status: Achieved!!!!
THANK YOU FOR THE SUPPORT






Vampire Potion
Black Simian Wig
Charcoal-Tinted Glasses (opaque)
Indigo Fundoshi
Black Button Down Shirt
Zephyr Tasset (Billowing Scarf)
Doctor Killshye (Pants)
Stallion Black Polyester Suit Jacket
Call of Anubis (Ribbed Shroud)
Noire Chevalier (Smoking Gloves)
Charcoal Cat Tail
Signature
'Ave a word with yourself!


Gaiaversary on 15th March!!




Thank you for donations