About
The bounty Hunter Dante is off of the Devil May Cry series and if you dont like it much either keep it to your self or leave. I enjoy gaming, anime,music any type besides rap or county if fine I like japanese rock alot!
REITA-(れいた)
Real Name- Suzuki Akira
Blood type-A
Birth date-27 May 1981
Piercing count-1 (right), 1 (left)
Hobby-Movies
Height-171 cm
Place of birth-Kanagawa prefecture (Kantou; east Japan)
Cigarettes- Mild Seven Lights
Favourite drink-Lifeguard
Dislikedfood-Vegetables, Sweet things
Favourite brands-DEAL DESIGN, Lock*, KING MOB TENDERLOIN, ANTICLASS Collecting-SEX PISTOLS goods, collecting accessories
Liked type-A feminine, mature-thinking person
Disliked type-A vulgar person
Favourite color- White, Purple
Favourite animal-Parakeet
Favourite manga-Initial D
Favourite movie-Face Off
Previous bands-Karasu, Ma'die Kusse, Kar tezyAnose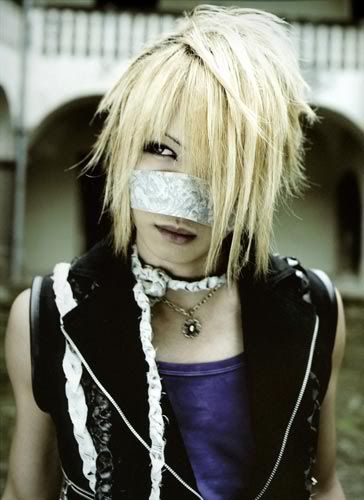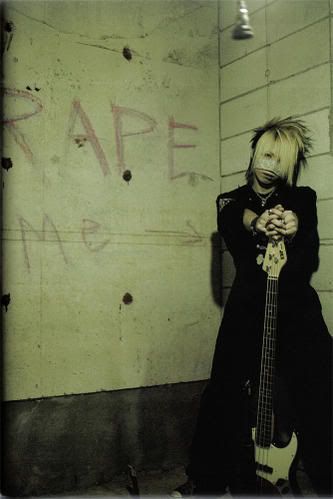 awww how cute!
Friends
Viewing 12 of 34 friends
Journal
Bounty Hunting isn't always easy!
Stands up and half bows, "Names Dante I'm a bounty hunter here to help people who need someone to be killed or rescued. So give me a shout if you need something or if you have some pizza." Dante leaned against the wall and closed his eyes.
Multimedia
Signature
Name: Hoshi
Age: 20
likes:
Occupation:Assassin

RPC