About
Name: Tess
Age: 21
Sexuality: Straight
Species: Gypsy Witch
Appearance: Long wavy blonde hair, Celestial blue eyes, and a curvy body
Personality:
Tess is a kind-hearted nature witch, a healer, and care giver. But is defiant, stubborn, and impatient.
About:
Tess is a nature witch that usually lives on the edge of cities in the forest to avoid detection of witch hunters. She is not violent but summons demons to do her dirty work. King a massive male white lion cub, is her constant companion, she treats him as if he were her own child. Tess likes to be friends with other magical beings, and has rarely been friends of humans. Tess's type in men is rugged, rough, strong, and over all masculine.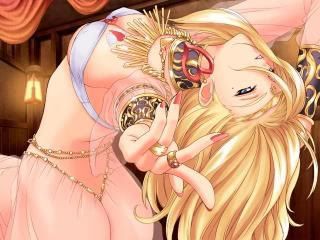 Message me for literate RPG.