TerryMouse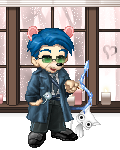 Last Login: 11/26/2016 7:44 pm
Registered: 10/01/2005
Gender: Male
Location: Florida
Badges
You don't have any badges!
You can acquire badges by
Equipped List
Wish List
Interests
Favorite Movies/Anime
Favorite TV Shows
Favorite Reads
Favorite Music/Bands
Hobbies/Interests
About
Nothing important to update here. I'm just working on a bucket-load of achievements right now.
I know.
Highly
important stuff. Such a
good
use of my time when I
should
be updating stuff for the Fourth Wall. Y'know, role-playing my character and all that stuff?

Journal
Wish List
A (somewhat) personal reminder of the things that I would like to someday purchase, or perhaps get help getting a hold of. Nothing more.
Signature

See her? She will break me. Just you wait and see.