About
~At
The
End
Of
A
Rainbow
You'll
Always
Find
Your
Gold~
Hi Fellow Gaians!!!
The Name is Jade Iris Ward
But You can just call me Iris.
I've had this account since i was a 7th grader in middle school, now I'm a sophmore in college.(you do the math) I'm 19 years old and was born June 2nd.
I'm a huge anime geek rock lee from naruto is my obbesion <3
I read everthing when I can.
I work at a bank and go to school part time as well.
I am majoring in English to become a writer it is really my passion.
If there is one thing i've learned so far in life is that. Life will not stop for you so no matter what happens dont you stop for life.
thanks you for reading do what ya wish!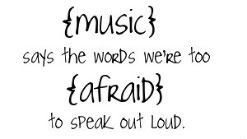 I'm writing the future
I'm writing it out loud.
We don't talk about the past,
We don't talk about the past, now.

So I'm writing the future,
I'm leaving a key here.
Something won't always be missing,
It won't always feel empty, here.

(Ohhhh)
(Hmmmm)

Just think of the future,
And think of your dreams.
You'll get away from here,
You'll get away eventually.

So just think of the future,
Think of a new life.
Don't get lost in the memories,
Keep your eyes on a new prize.



(Ahhhh)x4