About
Imagine
Imagine this girl right before she died,
Staring into her beautiful Grey eyes.
Imagine the sound of fear in her breath.
A shriek and a cough right before her death.
You try to speak, but you have no words to spill.
For frozen you are you shudder in fear.
Imagine her white hair as she falls.
The wish you made as her name you try to call.
Give her a rose for her tears of blood.
So she never forgets by whom she is still loved.
Take the time and remember this girl,
And love her again in the next world!
Remember her words right before her death.
As you hope for her ever slow last breath.
Imagine the time you spent with this beautiful girl.
And remember her pain as your world starts to twirl.
Imagine the pain she felt as her heart broke.
Words too deep you begin to choke.
Remember what it was like to tell her bye
As you shed your tears for the girl that died.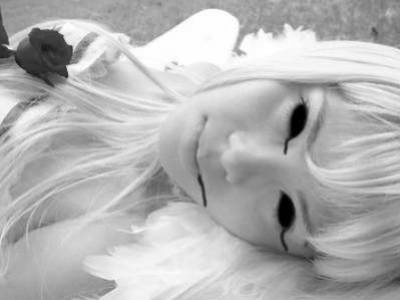 Friends
Viewing 12 of 30 friends
Journal
Syn's of God
A document on any and everything. I like to write poetry and many other things so if you like to read books, or poetry you're welcome to read it here.
Multimedia
Signature
I'd rather be hated for who I am then loved for who I am not.