About
This method acting, well, I call that living.

My name is Billy Bong Thorton
I enjoy destroying the chinese democracy,
and riding space bikes into the vast beyond.
I have a boogey man hidin in my closet,
right next to my rifle.
He sits there breathing in air,
and gasping for oxygen.
I envy the wilting flower.
I am the devil out in the open,
but behind closed doors,
I am perfect.
Has anyone ever told you what a ******** f*****t you are? No? Oh. Lemme do the honors. Do me a favor and go shove a ******** stick up your a**, wiggle it around, and ******** call yourself sally hun.
I'm beautiful.
I'm hideous.
I don't remember my name,
I'm remembered by it though.
Or maybe it's those countless acts of violence.
I'm not asking for anything,
just a place to bang my head upon the faultline.
I'm brilliant,
I'm a ******** retard.
Invite me into your humble home,
I'll trash it just like everything else.
I see what's hidden underneath you,
but I'll never say a word.
I'm ******** your best friend,
I'm hiding in my head.
I manage to drown in a shallow pool of water.
I'm unique.
I'm just like you.
I am shallow.
I am deep.
I have no ******** idea what to say anymore,
but yet I have a need to write.
******** you.
Yeah, I love you too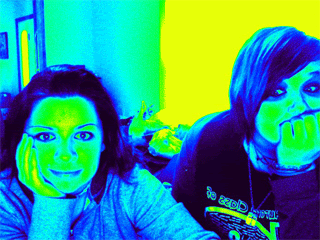 I'm bad to the bone.
ITS A WHORE CALLED EMILY. I have been friends with this girl since october 9th-2006. She is an amazing friend, and I love talking dirty with her. I really enjoy making shitttty music with this chick, and being a complete a** to her. I don't know why, but I love her hugs, even though I am so tall, I have to bend down to give or recieve them. We have had so many fun times together, and I love her with all my heart, and nothing can ever change that. I make her laugh too much, and its hilarious. I call her a whore far to much (: I LOVE watching Hannah Monatana with her, and random a** movies. Stalking Booby with her, has been a treat. This is one of the people I know I can count on. We have been through alot, and I think that is a good thing. I know that she will never give up on me, and I hope that she knows that I am always here for her. I love scaring the bejesus out of her, and calling her a wuss if I poke her to hard. We snort, drink, smoke, set fires, and fly together. Kevin is our lesbian buddyyyyy. I can't remember the last time we have fought, and I love playing truth or dare with this woman, then locking Andy out of his car. <3 Mr.cuminme is out lover. She is my will care bear, AND my favorite makeout buddYYYYY, and I am her cutting boarddd. <3 I love to eat this girls......dinner. Yes I do mean dinner you sick ********! PELLICCAANNN is a dumbass. Emily anneeeeyyyy boo banneeyyy in my shanneeyyyyyy ho hannnggyyyyyyyyyy is my friend, my life, and my love. Stealing a million of her mom's miniture snicker bars, then her getting yelled at was funnnn. She makes me cry and fall off the bed when I'm on the phone with her, and spray perfume in my face when i'm talking to her in art. Putting carrots in my mouth, then spitting them down her shirt made me pee myself a little, then putting jugs down my shirt and Mrs.Scott coming over and look down my shirt, made me feel violated. Emily is my blood sister as of May 27, 2009 in studio in art 3rd period. <3. Walking down my street in our bathing suits, and being so scared shitless of the coin guy I had to carry a knife with me was terrific. Trying to light grass on fire was just the bomb, then trying to make her puke with chocolate covered in my spit. ==]]] To be honest, there are a million more things I could say about her, and the fun times we have had these past years. I love her more than I could love anything. I'm so lucky to have her as my friend. My best friennnnnd<3. (:
So lately, we haven't hung out in forever, and when we finally did, we took a bagillion pictures, and got soaking wet by running around the trailer park in the pouring rain, and jumping in puddles. Making weird, and scary videos with her, has been a treat, and then us laughing when I fall. She is the kind of friend I can talk to on the phone with for like 3 and a half hours, talking about how our devil spawn babies will take over the world, and imbreeding, and her son raping my daughter. Then they start to make babies with eachother, so there are little sarah and emily clone babies running around the world killing and eating people. She's someone who I can call to come over, and just walk in the door and start crying, and I don't care, because she's my best friend, and it's so nice to know that someone cares so much about me, that she would do anything just to put a smile on my face, as I would do the same for her. Shes my drinking pal, smokin buddy, makeout buddy, and my best friend. And I would not change that for anything. <3 (:
Friends
Viewing 12 of 351 friends
Journal
This is what, the edge of your seat was made for.
I know something you don't know.
Signature
You're so ******** special. I wish I was ******** to swim.[/url]