About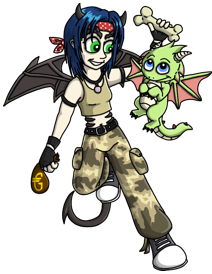 To break the ice, here's a little picture I drew of my avatar with her pet gwee, Trevor.


(He was going to be called "Jack", but he didn't eat enough terrorists).



So, about me. I live in England, I'm 23 years old, and I'm presently in that temp-job-limbo that you get to live in between graduating university, and getting a job that you actually care about.

I like drawing, animation, movies, TV, reading, computer games, music and sitting around, thinking about maybe taking up some kind of sport one day.
I prefer it if I can read PMs (as opposed to decoding them), so please try not to use chatspeak if you contact me. Also, I am fast becoming an old cow and so sadly no longer find "randomness" amusing or cool. I'm not on Gaia very often, so it may take me a very, very long time to reply.
Oh, and to save you the trouble: no, I won't give you any gold. biggrin
Friends
Viewing 6 of 6 friends
Signature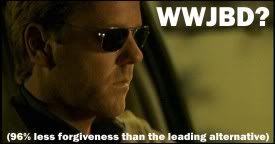 ---
Is it January yet?!
---
Inflicting my opinions on internet strangers since 1999.