About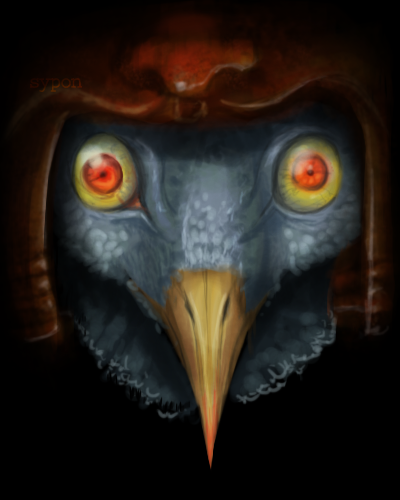 Sorry if this scares you; yes, I drew it.
Sypon.
Pronounced "sigh-pun". You can call me Sypon, Sy, Spoon, Scary Alien Man... Whatever isn't Spyon or Syphon



I'm typically on Gaia for RPing, particularly in the Hivestuck B/C that I've become part of! I highly suggest joining if the world of Alternia and its inhabitants strikes your fancy. On the site I also enjoy carousing other RPs, dressing up my avatar as dim alien scientists and dodo samurai, and lurking. I don't have as much free time as I used to for other things, so most of my time's spend RPing in guilds. c:

I've got friend requests off because of reasons. Just PM me if you'd like a request (and we are actually well acquainted). Ain't no thang.

Temp Art Shop (May not be open)!
Awesome fun quiz results!

I'm currently going to school for digital art and animation, and I'm interested in going into a field of video game or cinema art. I also have a background in scenic painting and theatre production. I really enjoy both and am having fun applying one to the other!

I do enjoy chatting, and am a lover of wit in its many forms. Generally I try to speak my mind, but I never intend to offend! Let that be a disclaimer. c;

I'm not going to post a playlist, and I am not automatically adverse to any specific genre of music.

This is a rather dry profile page, so if you've read through it, thanks! XD I tend to keep this sparsely updated in case of a Word Games ambush.

Hey, and if you vaguely recognize me from the WG a few years back, feel free to say hi! Everyone seems to have gotten username changes, so I'm in a bit of a haze all the time. (Everything's so much money nowadays!)

Thanks for visiting.
Friends
Viewing 12 of 21 friends
Journal
Found in an empty cornfield
Multimedia