Synyster666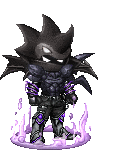 Last Login: 03/31/2010 1:28 pm
Registered: 12/30/2006
Gender: Male
Journal
Darkest nights
bordom.
Interest Tags
Favorite Movies/Anime
Favorite TV Shows
Favorite Reads
Favorite Music/Bands
Hobbies/Interests
Wish List
A little background
Im 18 the lead singer of two bands.I have two lip rings and a tatoo on my left forearm. I like heavy metal music. I dress gothic dont care what other people think about me. Im me i dont follow any ones foot steps. I like to be different. I hate it when i look like someone or i am wearing the same thing it bugs me.

Ultimate Dream Avi.