About
And now a new... well, it's not a song. I'm not even sure if it can be called a poem. It's a piece of text, for lack of a better term.
Als mein Vater
mich zum ersten Mal fragte
was ich werden will,
sagte ich nach kurzer Denkpause:
"Ich möchte glücklich werden."
Da sah mein Vater sehr unglücklich aus,
aber dann bin ich doch
was anderes geworden
und alle waren mit mir zufrieden.
Liselotte Rauner
(In case you're wondering, I found this profile theme on tektek. It is
not
mine. )
Friends
Viewing 12 of 21 friends
Journal
My shopping list
I'll be writing about the items I want to get, and strategies to get them.
Signature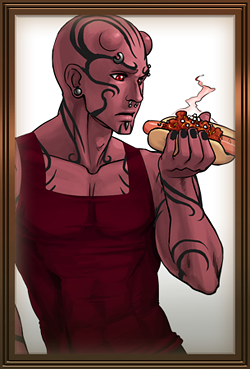 This is absolutely meaningless and preposterously inconsequential.

(If you know where this sentence is from, PM me. ~_^)