Sweet Peppermint Tea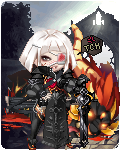 Registered: 06/20/2003
Gender: Female
Location: Wherever I please, whenever I please.
Equipped List
Interest Tags
Favorite Movies/Anime
Favorite TV Shows
Favorite Reads
Favorite Music/Bands
Hobbies/Interests
Wish List
About
Sweet Peppermint Tea is an art school graduate with her degree proudly in hand. Fond of animals, loud music, Impressionist paintings and the color black, she tends to shy away from large crowds and small children.

Interests: Read below.

Dislikes: Bright colors, badly written books, most pop art, mosh pits, bigotry, abuse of authority.

Being a Leo, she likes attention. Feel free to leave comments. <3


Journal
untitled
Where Ba-chan bitches about the lack of quality conversation on Go-Gaia.
Signature
Say goodbye, bye, bye, Mrs. Sullivan
Go ahead and cry, cry, cry, cry, cry
"We regret to inform you
that all your sons have passed away-
all five, five, five, five...
so change your blue star to gold."
<3
Forums
Posts per Day: 1.95
Total Posts: 8689