About
We look good together just like coffee and cream <3
Stuff Suru likes:
Anime
Vampires
Rock music
Techno music
DDR
Manga
Cosplaying
Celphone
Computer
Wolfs
Donuts
Cartoons
Art
Randomness

Stuff Suru hates:
Attention whores
Wannabe people
Lables
And people who diss me or my friends
and BUGS!
The Boy that once made me smile:
I can't believe how blind you are? You believe your not and yet you are. You don't think about the things you say. You never plan your things ahead. You don't really know how much this affects me. I loved you like no other. I have cried for you so many times. You hurt me and shatter me, but not anymore. I have given up on wanting to hold on to you and with forceful help I will let you go. Just like you wanted. You may have loved me but it was so long ago. Now all you must say to me will sound like bullshit now. I'll learn to hate you like I hate myself. Don't worry just give me time. You made me smile so many times and inside I truly wish for you to be happy. God, let me love you at least once so that I could know how real love felt once with you. </3
Kyuzo IV: Gee, Mells... I thought you were stronger than
this
. That stings...
Surukune: I am, but I'm letting go. You think it doesn't sting me knowing how a jerk you are?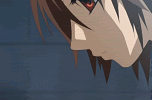 "Bite me…Make me yours"
My pets:
Shizuka
Soichi
Donators:(the ones in bold are the best!)
Knigh of Nightmares
- To many gold that I don't remember and Demonic Anklets



The amazing waffo
- Lunar Cowl(I LOVE THIS DUDE!! )




xAzuiaxPerfectedx- Lovebird Plushie



Nyu001- 18K



Sir Haru-2080


'Orgasm Sharpie'-1K

Spiritstalkr-500g
Technopope- 200g and a fish
Toxic magic
- Drop Dead Gorgeous Onyx Skull Choker
raped by the man- 500 gold
Wolfy564
- 1800 gold
L.N.B.
- Fai Coat, Cool Starter Rocker Girl Capri Jeans, Cool Starter Rocker Girl Flats, Watermelon BubbleNum Bubble, Lovely Genie Green Belly Gem, Lovely Genie Orange Bangled Bra



Piastolsgirl
- White Flow Prom Dress
Snow Wulfe
- 5000 gold!
IRAWKyerrWORLD- 500 gold
Jabulela- some items
Kyojin-Random Rider RX
- 10000 gold!!

Kiaya- 500 gold
Lilith_Ankhala- 600 gold
anime_angel12
- Blushing Bride's Veil
Milady_Kimi
- Cool Starter Rocker Girl Capri Jeans, Neutral Starter Rocker Girl Flats
Flitterfluff
- Green Fur-Trimmed Underwear, 200 gold
The_RanDom_RainBow
- Green Fur-Trimmed Bra
komal1112
- Peacock Blue Polyester Necktie
iMazoku
- Angelic Pendant and 1mil. *dies*!!!








Orgasmic-cliche
- 50000 gold and items!!!
iCotton- 500 gold
leogirl 589
- Green Lace-up Cork Sandals, 1800 gold
GreenButtons.
- Carrot Nose, 500 gold
Murderous Acid Rayne
- 1000 gold
mellygirl562
- 1000 gold
grimarchangel
- Alruna's Rose (12 gen)
Saccharine Amoura
- Lovely Genie Orange Belly Gem
Harle Lunaire
- 7000 gold, Neo Punk Sock
Uniquina
- Buck Teeth
naruto-zx- 500 gold
hollowangel24
- 3000 gold
iLina-chan
- Immaculate Bishop
heavens_project- 500 gold, marine neck ribbon
xXx Kagome Fan 1 xXx- 500 gold
Wanna b a fan? pm me
boys:5
girls:1
stalkers:3
Friends
Viewing 12 of 189 friends
Journal
My emoness..."Fer Sure"
Well I'm Surukune and in this journal...Yeah...It's awesome. I'll write when I want to and post pics too. Hope it is to your liking...comment!! It makes me happy...n.n
Multimedia
Signature

Love me?