About
Also I occasionally do art. It's not that great, and usually I just randomly toss it at you without being asked. So don't ask. If you ask, you will never get art. (Unless you find one of my free art threads and ask there. Or I love you. But my love isn't just given out, and you can't buy it.)
Also, the writing on the image above was between me and my best friend the night he moved away for good. Not from some movie or song or anything. It means a lot. Ask about it if you're really curious.

This one is my friend Ginny's quest thread. It's also a friendly place to chat and just talk to people when you need to.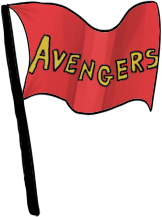 Friends
Viewing 12 of 75 friends
Journal
My journal. No touchie.
My journalllllllll <3
Multimedia
Signature
(Neglected)Running journal entry of my drawn art ◄♥►