Sup3r_Bwahaha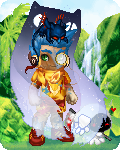 Last Login: 08/31/2014 10:19 am
Registered: 11/15/2007
Gender: Male
Location: Somewher in the U.S
Birthday: 05/30/1991
Equipped List
No items equipped.
Wish List
Interests
Favorite Movies/Anime
Favorite TV Shows
Favorite Reads
Favorite Music/Bands
Hobbies/Interests
About
My quest to get someone an item off of their wishlist is complete, I am going to take my leave and never come back. The only place that kept me coming here is no longer a place for me. It is filled with b*****d who are not nice people like I thought they were. I considered them my family, but not anymore. They have all betrayed me, so coming to this site makes me feel negative feelings, so away I will go I have my settings set to where no one can leave profile comments, send me messages, give me gifts or anything. I have no friends here, though one friend I can understand why he won't be my friend anymore. Well, good by everyone.
Journal
Boris_Badenov's Journal
This is where I will put what I did, how I did it, what I dreamed, news, stories, and songs.