Art for me!




Sup3r_Bwahaha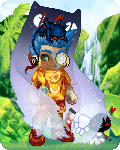 Last Login: 09/23/2014 8:55 am
Registered: 11/15/2007
Gender: Male
Location: Somewher in the U.S
Birthday: 05/30/1991
Equipped List
Wish List
Interests
Favorite Movies/Anime
Favorite TV Shows
Favorite Reads
Favorite Music/Bands
Hobbies/Interests
About
I have come back because of a friend. I am unable to remember what was on my wish list, so yeah. Back again.

I like anime, video games, movies, Doctor Who.
Journal
Boris_Badenov's Journal
This is where I will put what I did, how I did it, what I dreamed, news, stories, and songs.
Signature
Superior form, I want it.