Sup3r_Bwahaha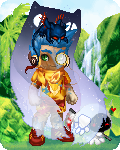 Last Login: 03/14/2014 5:50 pm
Registered: 11/15/2007
Gender: Male
Location: Somewher in the U.S
Birthday: 05/30/1991
Equipped List
No items equipped.
Interest Tags
Favorite Movies/Anime
Favorite TV Shows
Favorite Reads
Favorite Music/Bands
Hobbies/Interests
Wish List
About
I am leaving this website after I gift someone a scott pilgrim item... the pink one.

Journal
Boris_Badenov's Journal
This is where I will put what I did, how I did it, what I dreamed, news, stories, and songs.
Signature
Questing for pink scott pilgrim item, and another item.