Sock Rockers
updated Apr/27/15

This is a list of people that... you guessed it "Rock My Socks"! this list is in not specific order... your all amazing! I love you all and I'm lucky to have each and every one of you in my life, I wouldn't still be on Gaia if it wasn't for all of you <3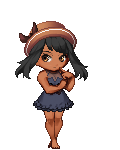 Dangerosa is a great fun loving person, that enjoys our talks. Our strange fun talks... just so strange and the only Gaian to write about me on her profile, shes a priceless treasure of a friend that truly rocks my socks. She also helped code this profile and that earns her a SumBumSeal Of Approval! I'm not nearly code savvy enough to pull this off!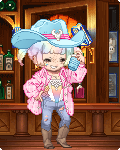 Gaia Wife As Of 8/31/14
(Yes you read that right)
Sary is one of a kind... she brightens each and every day, being a caring individual and treats you with respect. Her heart is so big, just like her understanding, she is one well put together woman and I am a better person for knowing this sock rocking individual. She even stole my Gaian heart! I still want a harem though, just so I can have one!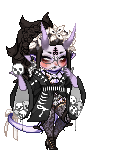 Pretty has some of the darkest and strangest avatar designs I've seen, but beneath that strange avatar is just a strange and I cannot stress this enough strange woman. The two of us go back and I couldn't have spent my time better the years we've known one another, shes truly another Rocker that just so happens to rock my socks.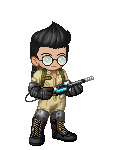 Xavier recently returned from a forth world cross dimensional rip this spores, mold and fungus hobbyist is one of my brothers. Seeing as we came, we saw, we kicked it's a**! we bonded for life over Ghostbusters The Videogame and I am Ray to his Egon! He also earns his SumBumSeal Of Approval time and time again!



Magna is a real piece of work at times, but has earned his place and his SumBumSeal Of Approval. He's a long standing friend despite not talking for a year, we did some patching up and things are good. This is my tech support, my best friend... my brother, his friendship in the years I didn't have much of an offline life. We even joined Gaia around the same time, but that was with our original accounts and we even ran a weapons petition together... good times!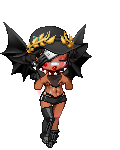 What can I say about Hoes... aside from her username, that the first time I saw her username I had such a great laugh. Made friends with this sock rocker for that very reason, ever since I've been good friends with her and yes her username still makes me laugh.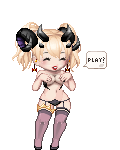 Chyunei is cute as a button and my first Asian Gaian and that's gives her a spot on this list, not to mention the SumBumSeal Of Approval! I was going threw comments and came across a couple from her, went to her page and it was like time stood still... my comments from months ago were still at the top. It made me feel special and made me send a friend request, I find it hard to believe someone like her isn't swimming in comments.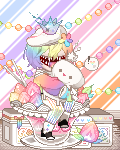 Mo... is the most unusual with male and female avatars, I haven't figured out what gender this friend of mine is. All I know is Mo gets a kick out of confusing people, so I just call Mo a friend. Meeting over an item I was selling on the market, talking about anime... especially Gurren Lagann! We've been talking every day since and it's just been a blast, but this sock rocker has earn their place on this list.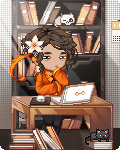 Jade is my favorite streaker... actually shes my only streaker, but this wild woman if for no other reason deserves to be on this list. Shes always naked... at least as long as I've known her, once I thought she actually put clothes on her avatar, but that wasn't the case.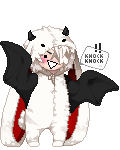 Basket is such a teddy bear and loves cuddles, shes always a joy to talk to and makes every day an amazing one! This Adorkable Sock rocker has even been slapped with SumBumSeal Of Approval, I look forward to spending the days chatting with this fine young sock rocker!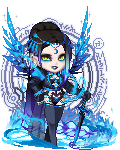 Nightmare is a loving compassionate and playful friend, her and Baskets made the Halloween 2k14 event one of the best events ever. Did I mention she roleplays... I mean that's just awesome sauce! it makes me proud to slap the SumBumSeal Of Approval on this little minx!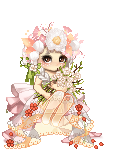 Chi-Chan the shy cheeky, jaw dropping nurse... what can I say, she makes the sickest feel healthy for lovin <3 However she does get embarrassed and turns cute as a button, it's super adorable!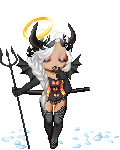 Beautis oh Beautis... what can I say about you? perhaps that your a little cheeky and you know it. Your a fun loving friend and I'm lucky to have met you when I did, this is one cheeky sock rocker I adore dearly.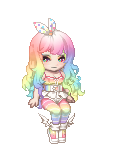 Kayte is one bad a** mofo, she and I talk every day! I treasure her dearly and enjoy the talks we have, she's such a colorful sock rocker, no really her hair currently has a pink streak in it... it's bad a**! This flirty thing has earned the SumBumSeal Of Approval every day we talk! I was fortunate to meet her when I did... much love and understand resides in her <3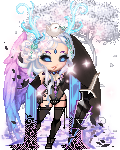 Vipera always has these flashy looking avatars, I really like her style and she likes my moves! Total Starsky and Hutch reference there, but true never the less and I adore her greatly.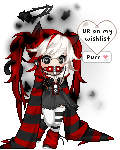 Kaya... one Siren Badass Sock Rocker, she plays Borderlands with Jebus, Xavier and my self! Playing with the big dogs... she really knows how to run with the pack, in other words she goes off looting while the rest of us are beating the flesh sticks and makin em bleed! She's a Pandoran after my own heart, but she is a force to be reckoned with!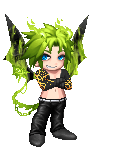 Koda A.K.A. Jebus is one of my best friends and returned to Gaia just recently, he's a fellow vault hunter and you know what that means. He's slapped with the SumBumSeal Of Approval! he is one of the big dogs... tiny, scrappy Mexican dog! You get the point... he's a blast to game with, just don't play Borderlands with him! He'll ram your car from behind, flip it and before you can get back in he's traveling!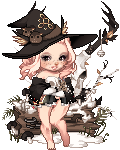 Hmmm what can I say about this little bird, this little sister of mine is a sock rocker... she is bad a**! Sure she drives me crazy some days, but that's what family is for! Watching Disney movies and spending time together! Fun fact she's been making my birthday cakes the last couple years, she's a talented cake decorator and her cupcakes are pretty amazing too.

The Longest About Me I Have Ever Written... Yes I Wrote A Lot!

Welcome you have reached my page...
obviously, but enough of the formalities... lets get this ball rollin
shall we?


Current lvl: 31
Character Gender: male/5'8/blue eyes/brown hair/husky
Status: taken

-Fun Fact's-
-Strawberry is for anime character's like L, but it is also my favourite too
-Dinobots still blow my mind to this very day, as does almost anything mecha!
-Perverted Hermit, just like Master Roshi... I love me some girls
-I don't live in snow all the time .... we do have summer in Canada
-I am a Gurren Lagann Fan first and foremost... all others follow after it
-Lastely... I am a Gaia-addict (addicted to gaia) ...I don't see it as a problem

(For The New Comers)
-Sams List Of No No's-
-Don't thank me for my purchase... just don't
-Don't beg... if you only added me to get free stuff remove your self now
-I only donate to close friends... must mean were not that tight yet
-I do love birthday gifts and if I get one, then I'll try not to forget to get you something
-If I don't answer your pm... relax I'll get to it, don't send twenty more please.
-No spamming my comments, or inbox (I really hate it)
Each Person Has Three Strikes To Use

This Message Will Now Self Destruct In Ten Seconds
10, 9, 8, 7, 6, 5, 4, 3, 2, 1...



KA...BOOM


(Go Gadget Go)
E-Mail: sumbumsam@hotmail.com
Skype: SumBumSam ™
PSN ID: SumBumSam




-Online Games-
Borderlands
Borderlands 2
Borderlands The Presequel
Transformers War For Cybertron
Transformers Fall Of Cybertron
Dead Nation
Hunted The Demons Forge
DUST 514
Section 8
Section 8 Prejudice
Hard Corps: Uprising
Golden Axe
X-Men Arcade
E.D.F. Insect Armageddon
E.D.F. 2025
Saints Row IV
Saints Row Gat Out Of Hell
Dragon Ball Xenoverse
Transformers Devastation