Sock Rockers
This is a list of people that... you guessed it "Rock My Socks!"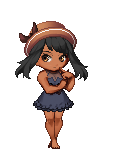 Gataki is a great fun loving person, that enjoys our talks. Our strange fun talks... just so strange and the only Gaian to write about me on her profile, shes a priceless treasure of a friend that truly rocks my socks.



Sary is one of a kind... she brightens each and every day, being a caring individual and treats you with respect. Her heart is so big, just like her understanding, she is one well put together woman and I am a better person for knowing this sock rocking individual.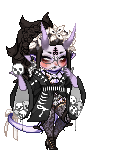 Religious has some of the darkest and strangest avatar designs I've seen, but beneath that strange avatar is just a strange and I cannot stress this enough strange woman. The two of us go back and I couldn't have spent my time better the years we've known one another, shes truly another Rocker that just so happens to rock my socks.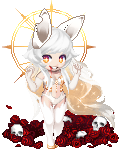 Lilith is a long time friend and that shares the love of gaming, nerd and geeky things with me. Shes an artist as well, sharing and sending art between one another is always fun. With two different styles and her taking classes, I look forward to seeing how much we learn from one another. Shes a talented sock rocking woman and I look forward to the years to come, she even introduced me to Gurren Lagann and I love her for that!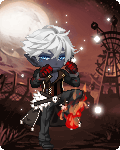 Sartol is one of those friends that I am lucky to have, he's a friend I wish to sit down and play video games with. He's just that awesome, not to mention honest as he's called me out on things. I look forward to all the times we laugh our asses off, I even look forward to the times we don't see eye to eye as he reminds me to wise up. A true sock rocker and fellow Dead Island gamer, he just grows on you and hates being gifted.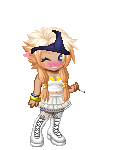 Eisfee... though I haven't known her long she has to be on here, shes my first European Gaian and rocks my socks. Her profile is ponytastic and I don't even like MLP, but it's worth a look.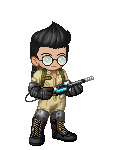 Xavier recently returned from a forth world cross dimensional rip this spores, mold and fungus hobbyist is one of my brothers. Seeing as we came, we saw, we kicked it's a**! we bonded for life over Ghostbusters The Videogame and I am Ray to his Egon!

The Longest About Me I Have Ever Written... Yes I Wrote A Lot!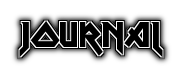 Welcome you have reached my page...
obviously, but enough of the formalities... lets get this ball rollin
shall we?



Now some of you have known me forever... as Demon_Warrior Samuel and never thought I'd move accounts, well get over it... here it is as you have all ready noticed. Does this mean the end of my role playing antics? you would think so... right? Not a chance... it just means I have the need to screw with you all, but that leaves the question... why was no ones avatar on your profile page? simply because I didn't want avatars all over it and it was easier. No one has a place they can whine about and now I add anyone at my pleasure, so I think that about does it for the questions and answers.

Fun Fact's
-My name should be obvious... yet it makes me chuckle when people have to ask.
-Strawberry is for anime character's like L, but it is also my favourite too
-Dinobots still blow my mind to this very day, as does almost anything mecha!
-Perverted Hermit, just like Master Roshi... I love me some girls
-Thriller by Micheal Jackson will make any zombie dance... so put the song on repeat
-I don't live in snow all the time .... we do have summer here
if I did I would have killed the snow plow driver ten times over!
-I am a Dragon Ball Z Fan first and foremost... all others follow after it
-Lastely... I am a Gaia-addict (addicted to gaia) ...I don't see it as a problem

For The New Comers
Samuels List Of No No's
-Don't thank me for my purchase... just don't
-Don't beg... if you only added me to get free stuff remove your self now
-I only donate to close friends... must mean were not that tight yet
-I do love birthday gifts and if I get one, then I'll try not to forget to get you something
-If I don't answer your pm... relax I'll get to it, don't send twenty more please.
-No spamming my comments, or inbox (I really hate it)

Each Person Has Three Strikes To Use

And... Here... We... Go!
I'm a simple guy I love video games and lots of anime, but I also like Star Gate SG-1 and House (could never forget him!) to top it off. Becker is the only other Doctor related TV show I enjoy, but I will tell you I love Myth Busters and BONES (that means all the other series like C.S.I.) I'm straight... don't even look at me like that... unless your a woman, I'm currently twenty nine and feeling alive! I live with narrow minded people and love them all (my family) very much, but hate them at different times... for many reasons. I have brown hair and blue eyes as I stand around five ten, or eleven and built like Dinobot.

Although I am not a sport lover for the most part, I do support my country in the Olympic Games (GO CANADA GO) and I enjoy hockey. Just that I stopped being a regular watcher the year they went on strike, but my favorite hockey team is Toronto (GO LEAFS GO) and I do enjoy skating. Now my favorite past time is swimming in the summer unless it's an indoor pool, but sadly the lakes are just getting to disgusting these days to swim in. I prefer a pool and some would say I'm like a fish cause I hate to get out, that's wrong... I'm a turtle for the record and I love turtles. A matter of fact I have one and his name is Raphael... Michelangelo died sadly, but that being said... I grew up with the Ninja Turtles. The old G1 Transformers and HE-MAN... as well as GHOSTBUSTERS, but not to mention many many more!

This Message Will Now Self Destruct In Ten Seconds
10, 9, 8, 7, 6, 5, 4, 3, 2, 1...



KA...BOOM


(Go Gadget Go)
For those of you with a PS3 add me
PSN ID: DemonJediSamuel



-Online Games-
Transformers War For Cybertron
Transformers Fall Of Cybertron
Dead Nation
Hunted The Demons Forge
DC Universe Online
Zombie Apocalypse
Section 8
Section 8 Prejudice
Hard Corps: Uprising
Watchmen The End Is Nigh
Kick a** The Game
War Hammer 40000 Kill Team
Golden Axe