Str8 Jacket Fashion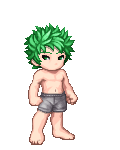 About
Just call me

Cap

or

Capri

. Here's the

FAQ

...
WHAT THIS b***h LOOKS LIKE

!
~ 23 years old.
~ Been on here since '04.
~ Short, (dirty) blonde, and appears to be much younger.
~ Work at McDick's w/ my girlfriend (yes, I'm gay....)
~ I'm probably one of the biggest smartasses you'll ever meet.
~ Hobbies? I'm a gamer. Nuff' said...
~ I have a dry sense of humor (at least that's what I've been told) and am somewhat easily amused, more so by ******** up and/or retarded s**t.
~ Indifferent as ******** and damn proud of it.
~ I have 4 cats: a calico (Patches), a Turkish Van (Puff), a cream-colored fleshy tabby (Vinnie), and just your average black cat w/ piercing yellow eyes and a few white patches of fur (his name is Zekrom and yes, he's named after a Pokemon).
~ Some of my favorite things consist of: hoodies, goggles, steampunk s**t, skinny jeans, zombies, Egyptian culture, ghost s**t, converse, food, cake, Olive Garden, FPS games, plaid s**t, horror movies, strawberries, L4D, Borderlands, Kingdom Hearts, etc.
~ Capricorn in the Capricorn-Aquarius cusp.
~ Anime lover and my absolute favorites are Code Geass, Naruto, FLCL, Ouran High School Host Club, Gravitation, etc.
~ Introverted and hate
most
people.
~ Pokemon Nerd. <3
I don't usually accept random friend requests unless I've talked to you beforehand, so if you're absolutely positive you want to try your luck, go right ahead. I'll most likely decline though...
Friends
Viewing 12 of 14 friends
Journal
The Diary of a Mad Gerbil Commando
Random shizz...
Multimedia
Signature


#2f**kingfab4u



I play L4D VS religiously.