About
This Profile Has Been
-------------------------------------------------------------------------------------

Oh, wait.... That's not right. Let me try again. -clears throat-
My name is Steffy. I'm 23. I am a nerd. I am also happily engaged to the most amazing man in the world (who is also a nerd). I love you, Jacob!!

I have a lot of different interests, and I'll list some below. But just to let you know, when I say nerd, I mean I'm more of a Nintendo gamer girl and I'm definitely more of an otaku, though I do enjoy playing a good D&D every now and then. I'm so terrible at it, though. : /
My hobbies include writing, drawing, and playing my viola. Moreso the first two because I haven't had too much motivation for playing the viola... I also enjoy rping, and no, I am NOT super literate. I'm too lazy to even write one paragraph. I'll do five short sentences at the LEAST. Shut up about it.
I LOVE anime and manga. What am I interested in? A lot of things. If you wanna know, too bad. I'm too lazy to write them down. So I'll give you my top three favorites: One Piece, Inuyasha, and Detective Conan.
I also love Hayao Miyazaki's movies, and my favorite as of now is The Secret World of Arrietty. <3 But, all of his movies are fantastic. I personally would love to see him make a Nutcracker Ballet movie.
Here's my new trainer card. Credit goes to brightsword0 for making it!
My favorite color is green! Green green green green green! And brown, and white. But mostly green.
My favorite video game would be any of the Fire Emblem games. And Legend of Zelda. They make awesome games. And Pokemon (Heartgold is still my favorite), Golden Sun, Rune Factory, Kingdom Hearts, and the Tales series. .....Ocarina of Time for the win!!!!
My favorite Japanese artists are Last Alliance (

), BOYSTYLE, Kalafina, myco, and Rythem. Don't know them? Sucks for you! ...Just kidding.
And thats some stuff about me! For those of you who read this.... Congratulations. You're literate. For those who didn't.... Go learn how to read.
-------------------------------------------------------------------------------------
Art done by: White Harmony. Thanks, Harmony-chwan! ~

-------------------------------------------------------------------------------------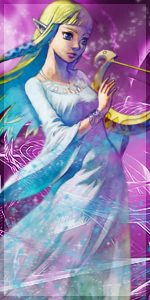 "En dashe bu node shundu tie shutwu kewanu swa lei" ~ Ballad of the Goddess (LoZ: SS)[/align]
Friends
Viewing 12 of 33 friends
Signature
We play children''s card games...