About
Favorite Foods: seafood, fruit
Favorite Celebrity: Glenn Beck
Favorite Internet Celebrity: ThatGuyWithTheGlasses
Favorite Hero: Remy LeBeau (Gambit)
Favorite Villain: Light Yagami
I like my friends the way I like my coffee: BOLD!
I do not believe in the existence of romantic love, but I believe firmly in the institution of marriage. This is not a contradiction.
My patron saint is Saint Agnes. Her name alone says a lot about my values!
Seafood is the best, but Italian food is really good, too.
I don't like to play videogames. Stop asking.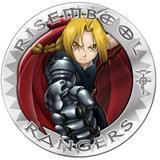 Friends
Viewing 12 of 19 friends
Journal
Stealth is a Given
Signature
Stealth has so many items on her Wishlist. Seriously.
http://endohmiharu.deviantart.com/art/Stealth-152501885
Art by Erectile Difficulties.