About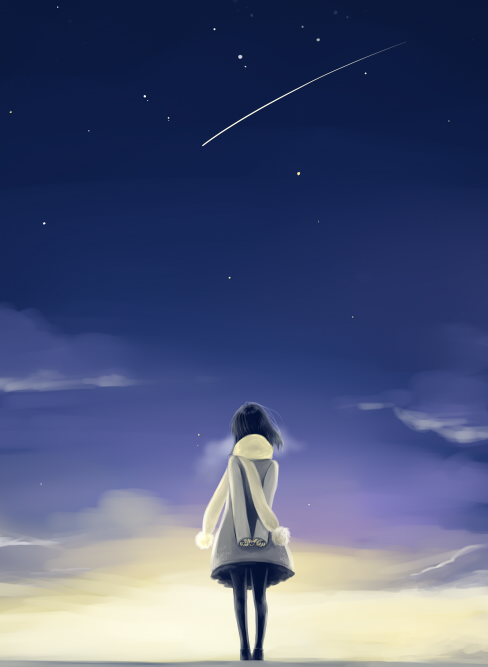 ──────▄▀▄─────▄▀▄
─────▄█░░▀▀▀▀▀░░█▄
─▄▄──█░░░░░░░░░░░█──▄▄
█▄▄█─█░░▀░░┬░░▀░░█─█▄▄█
█▀▀▀▀▀▀▀▀▀▀▀▀▀▀▀▀▀▀▀▀█
█░░╦─╦╔╗╦─╔╗╔╗╔╦╗╔╗░░█
█░░║║║╠─║─║─║║║║║╠─░░█
█░░╚╩╝╚╝╚╝╚╝╚╝╩─╩╚╝░░█
█▄▄▄▄▄▄▄▄▄▄▄▄▄▄▄▄▄▄▄▄█
┊  ┊  ┊  ┊
┊  ┊  ┊  ★
┊  ┊  ☆
┊  ★
☆

Welcome to my profile everyone~ ♥

Giving out my real name on the internet all the time starts to get really tiresome so instead just refer to me as Cat please~ There isn't really alot to me everyone has to know about, But I might as well get to it right? I'm currently 18 years old, I'm still finishing high school and I plan to go to Collage in the future. I want to major in Graphic Designing and perhaps The Astrophysics. I-I'm really no good at math! But I really love space, the stars and such..Even if I'm no good with math which is very big essential in Astrophysics, I do hope things work out!

Anyway, I'm your typical anime lover, I love the paranormal and mysterious things that cant be explained.As for religion, I believe that there is a higher being known as God out there but I dont settle down with one religion, I believe in all of them. They all have the right to be believed in! Uhhh well, I also like Japanese culture, and you can call me a weebo or whatever!
I like to draw and make art, I have been drawing ever since I was young. Besides that, I'm a really funny person, I love to make people laugh~ But Even I have issues with myself so I can tend to become happy then sad all of a sudden. Haha, Strange I know right~?

Ehh, I'm a big dreamer~ Maybe I drift too much into my own fantasy world but I cant help it~ About relationships and love and all that stuff..I-I- All I can say is that I might be a hopless romantic but I'm not a fool for love~!

Honestly I'll be very honest, I'm not picture perfect or model thin, In fact you can just straight out pin point me in the ' Chubby / FAT Girl ' Area! And if you dont like them and such then you have all the rights to dislike me, Go ahead and judge me but my weight doesn't make me a bad person!

Anyway thank for for coming to my profile~! It's a pleasure to meet you moo! I hope you have a good day, Let the stars guide your way~!

★ -------------------------------------------------------------------------------------- ★

● About My Roleplay Character ●

» Name : Cosmic Stellar
» Nicknames : Stellar, Stella
» Age : Unknown // Appears to look 18
» Race : Cow/Celestial Being From The Celing of Stars ( In other words she is like a Star person. )
» Other : Stella is one of the stars in the Constellation Taurus, Which explains why she takes the appearance of a cow girl sometimes.Being a Celestial being she can leave her place in the sky if she desires and travel to other places, Though her 'Star' physically will always be seen no matter where she is.She is one of the younger and more smaller stars in the constellation Taurus. Her big brothers and sisters tend to tease her sometimes for being small but though she might be small she has a big heart!




My

love

for

you

won't

change




Burn out

or

fade

away




No

fortunes

ever

told




Can

keep me

from

you




Everlasting

as the

unchanging sky




My heart

is

constant

and

true


Alone as I

star-gaze


All

dream

of

sleep evades




I

think of

you

and sigh
This

sepia

October


With the

summer

constellations




Fading

away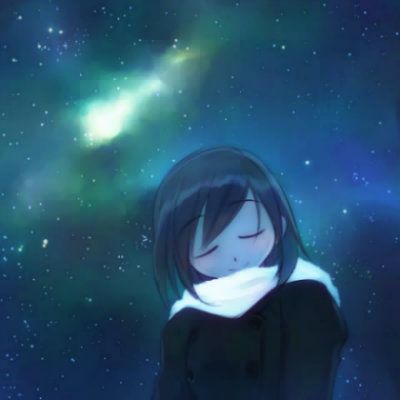 Message Me~




Add Me <3 / Ignore Me </3




Trade Me~




Comment Me~


-- ᔕ☂αrrƴ ★ᔕ☂ℯllαrƴ

(≧▽≦)




Journal
Diary Of The Stars

Where I can write my thoughts~
Multimedia
Signature

✦ Albireo ✦
✦ Binary Star Lovers ✦