About
Since I couldn't put what I wanted for my interests the way I wanted to.. I am going to post it here.. I don't give a s**t about tags.. being able to 'explain' why I do or don't like things should be an option <sigh>

So here is a little something, something about my interests.



<---- warning may be hit by Wall O' Text.

Favorite Movies/Anime:
Pulp Fiction, The Big Hit, True Romance, Bride with White Hair, Dragon Inn, (husband recommended them

), Equilibrium, LOTR (extended edition), Snatch, Replacement Killers, Layer Cake, Shoot 'Em Up, Oklahoma (and other classic movies ~ too many to list~) a wide variety of movies.. I could spend all day listing them, but I'd either run out of room, bore you, lose valuable time in a good game... or my tornadoes (minions) will finish whirl winding my house


Favorite TV Shows:
Lie To Me, Fringe, SG*U, 24 (can't wait to get the last season on Blu Ray) BSG, Numb3rs, The Unit...
I would add Glee to my list of favorites, but I'm having a hard time liking the characters this season and when they BUTCHERED Singing In the Rain ... I gave up all hope for the show.
Favorite Read (books/comics/manga/etc):
Reading... haha. When I'm old and the kids are off to college I'll actually get some reading in .. Last book I read was The Hive ... before that.. The Zombie Survival Guide

I've read a few graphic novels/manga here and there, but those are easy reads. White Out was good. My oldest has this cooking manga I read.. not sure what it's called hehe.
Favorite Music/Bands:
anything NOT auto-tuned, gangsta rap yo, and country... because country was never cool.
Hobbies/Interests:
My minions (tornadoes)

15 (she's the reason I'm even writing this crap), 12, 10, 8 and 7, Games, Games and more Games! (w/ my husband we're gaming partners


), Cooking (especially in December for the holidays ~ I try to make a treat a day for them up until X-mas day when we FEAST!), crafting (anything except knitting). and Zombies.... BRAAIIIINS! and as of lately... hats (crazy ones)
*see
interests
for my list of current and past games that I love/d*
"Corn, I don't remember eatin' no corn"
Conceit, more rich in matter than in words, brags of his substance: they are but beggars who can count their worth.
~William Shakespeare~
"What is the use of a house if you haven't got a tolerable planet to put it on?"
~Henry David Thoreau~
Friends
Viewing 6 of 6 friends
Signature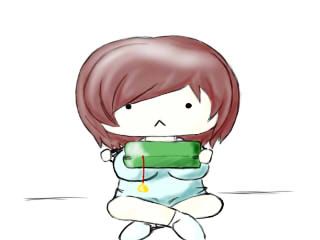 Happiness is always a by-product. It is probably a matter of temperament, and for anything I know it may be glandular. But it is not something that can be demanded from life, and if you are not happy you had better stop worrying about it and see what treasures you can pluck from your own brand of unhappiness.
~Robertson Davies~