About
SQU!GGZ
Well hello there, I see you've stumbled into my profile.
I assume you'd like to know more about me, yes?
My name is
Alyssa.
I go by Alice, Squiggz, Red, Lizard, .. make your own.
I am from the South Eastern US, and I have a slight accent.
I study English, more specifically Literature and Language, at the University level and am currently
twenty
. I'm a shortie who stands about five feet tall.
I am also modified - half inch stretched ears, septum, nose and eight tattoos.
I've been on Gaia since 2004 - so a whopping nine years.
Please be respectful and intelligent when addressing me. I don't mind random private messages, but I don't respond frequently.
I am a huge fan of randomly donating to people however that does not give you the right to harass me for donations. If your quest seems relatively legitimate I will take it into consideration.
I'm incredibly sweet, and I don't take kindly to be insulted by the people who believe they've been around long enough that it gives them a right to be a b***h. You can kindly go ******** yourself, because that makes no sense in any fashion.
I am most often found in the chatterbox, sometimes the GD.
Typically, I post in PYP's. It's where I meet interesting people.
So, hello. Perhaps goodbye.
Friends
Viewing 12 of 21 friends
Journal
kngeakrgbkhbaklh
Cheese..

Multimedia
Signature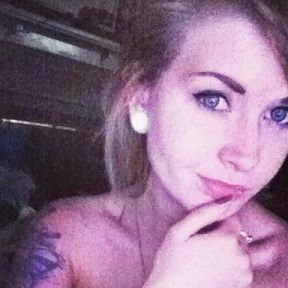 I lead an interesting life.

Crush Me

Member Since '04.


I donate randomly