About

I know alot of you have checked in to see if i've been on, but i havn't. I started working recently, and am very busy between that and class. If you need me, you can e-mail me at

"spritebud@yahoo.com"

and for thoes of you with my number, i still always answer my phone.... It's loanly... so please... if you have the time... i could use some company....

Disorder | Rating
Paranoid: Moderate
Schizoid: Moderate
Schizotypal: High
Antisocial: High
Borderline: Moderate
Histrionic: Very High
Narcissistic: High
Avoidant: Low
Dependent: High
Obsessive-Compulsive: High

***Your Deadly Sins***

Lust: 100%

Pride: 80%

Envy: 60%

Wrath: 60%

Greed: 40%

Sloth: 40%

Gluttony: 0%

Chance You'll Go to Hell: 54%

You'll die of a yet to be discovered STD.

***Your Seduction Style: Fantasy Lover***


You know that ideal love that each of us dreams of from childhood? That's you!
Not because you posess all of the ideal characteristics, but because you are a savvy shape shifter.
You have the uncanny ability to detect someone's particular fantasy... and make it you.

You inspire each person to be an idealist and passionate, and you make each moment memorable
Even a simple coffee date with you can be the most romantic moment of someone's life
By giving your date exactly what he or she desires, you quickly become the ideal lover.

Your abilities to make dreams come true is so strong, that you are often the love of many people's lives.
Your ex's (and even people you have simply met or been friends with) long to be yours.
No doubt you are the one others have dreamed of... your biggest challenge is finding *your* dream lover.





Item List:
Angelbow
Buttoned Down Feather Shirt \'n\' Sweater
Flower Crown
Fox Ears
Fox Tail
Maroon GetaGRIP Gloves
Maroon GetaGRIP Pants
Pixie
Pixie
Radicool Blush Socks
Red Street Shoes
Zorro Mask

Estimated Total: 102,571 Gold
(Estimated with known item values on 18 December 2006)

Owned:
Angelbow
Fox Ears
Fox Tail
Pixie
Pixie
GeataGRIP pants
GetaGRIP gloves
Zoro Mask
Blush Socks
Feather Shirt n' Sweater
Flower Crown




The Twelve Chief Rules in Love:




1.

Thou shalt avoid avarice like the deadly pestilence and shalt embrace its opposite.


2.

Thou shalt keep thyself chaste for the sake of her whom thou lovest.


3.

Thou shalt not knowingly strive to break up a correct love affair that someone else is engaged in.


4.

Thou shalt not chose for thy love anyone whom a natural sense of shame forbids thee to marry.


5.

Be mindful completely to avoid falsehood.


6.

Thou shalt not have many who know of thy love affair.


7.

Being obedient in all things to the commands of ladies, thou shalt ever strive to ally thyself to the service of Love.


8.

In giving and receiving love's solaces let modesty be ever present.


9.

Thou shalt speak no evil.


10.

Thou shalt not be a revealer of love affairs.


11.

Thou shalt be in all things polite and courteous.


12.

In practising the solaces of love thou shalt not exceed the desires of thy lover.
Friends
Viewing 3 of 3 friends
Journal
Why me?!?!?
Signature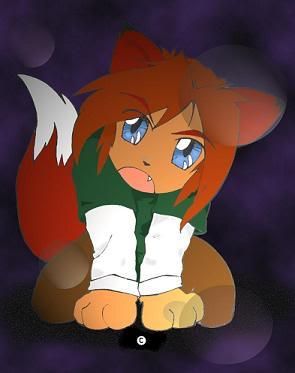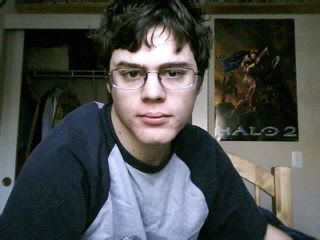 ^its meh^
So Taken