My Name is [Fill In The Blank]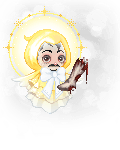 Last Login: 11/10/2013 5:54 pm
Registered: 08/18/2006
Gender: Male
Just so you know:
Name: Samson, Sonny, Sunshine, Spewy, Spewshine, etc.
Gender: Male
Theme Song: "Deer in the Headlights" -Owl City.
Favorite Color: Yellow
Favorite Book: Sunshine -Robert McKinley.
Random Pertinent Fact: I have 300 Bat children with daylights_monochrome ;3
My Wardrobe Consists Of:
My Posting:
Posts per Day: 2.62
Total Posts: 6991
Lookie What I wants!