Special Gift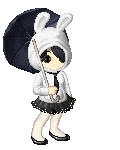 Registered: 05/22/2007
Location: Seattle
About
Hey, I'm Ally, you can call me Allison too though.
I've never really been to good at writing this about me s**t, so I'm just gonna do my best:

I like music quite a bit. Owl City and Lady Gaga are currently my favorites. I also like lots of colors, preferably purples and blues.
I make spelling mistakes and s**t alot, but I constantly point out other people's errors. I'm generally a pretty random person,(Hense my About Me not really making sense) but you can get over it.

Oh, I'm questing a Kiki

Just to let you know, I gave up on that quest, to hard. I really like stickers, and glitter. I'm currently trying to find a profile with a scrolling About Me. Let me know if you think of something.
I love random comments. They make me friends~
I'm not a big fan of the 'outside world'. I like it inside where I can pretty much do anything.

Gene Simmons Family Jewels is like, my thing right now.
"What kind of medication?" "Viagra." "Uh, I don't think it's my time." xD
I know what your thinking, "You may as well tattoo 'Nerd' on your forehead." Well I'm not gonna. So don't even try to make me.

Well, I gotta say, I think that this thing is big enough. So, good bye my dears, go live your life somewhere else.