I'm random and psychotic at times but its me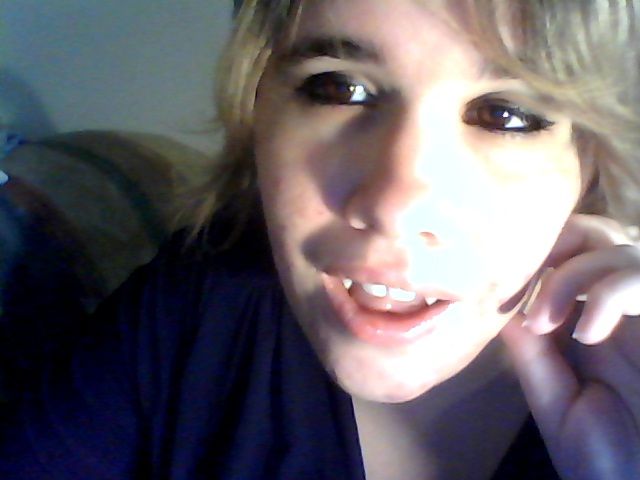 Most call me Nic but only the very few and close call me by my actual name. Some still call me Neko and most here call me Spandy (I like being called that its cute).
I live here in the world of crappy drivers and crazy weather Florida with John in our apartment! (Roommate)
I currently have a ferret named Houdini, two Yellow Belly Slider turtles, I also have a ton of breeding molly fish! My world has been claimed to be a zoo or a menagerie of sorts. And personally I LOVE IT!!
I do artwork every once in a while but I do not do human anatomy well so I stick with animals (go figure). I love drawing animals, I have a tablet that I use that is extremely helpful and a great joy to have. Well worth the money let me tell you what - looking to purchase a bamboo tablet eventually.
I enjoy writing a great deal and I'd like to continue some stories I've been working on for years now, and possibly start a new one.
I was born January 13th 1987 that makes me exactly 27 years old! Can not believe how old I am getting it makes me disgusted..but in reality I am never getting old I'll be in my 20's forever!! MUAHAHAHAHAHA!!! (my mother still claims she's in her 20's btw)
Why yes I do have a thing for psychotic cute woman who has a tendency to either blow things up or throw massive parties even if they are alone and start making voices for a bag of flour, rocks, a bucket of turnips, and lint with party hats..
So that's about all I can think of to say atm! If anyone would like to contact me or what not I'm totally open minded about responding to PM's and Comments no matter how random or weird they maybe. However I do not accept random friend request. I am not extremely active on Gaia although I do try and check it as often as I can think to get on here! Therefore I wont accept friend request most likely because I really don't have time to "make friends" at this moment in time on Gaia.
The other person on this page, is the love of my life. He means the absolute world to me, and there is no one who will ever compare to him. We have been threw a heck of a lot as individuals and together..He is truly my soul mate and the only one who is right for me. I love him unconditionally, and I never loved anyone more then I do him in my entire life. I have known him since it seems like forever...and I truly believe that we were made for one another..its hard to explain the magnitude of affection and love that I feel for him. I love you so much, and I'll forever be yours..I am not looking back I'll continue to look forward.

Follow me on Tumblr I have three different pages:
Flight Rising
Personal
Sims