[Soy]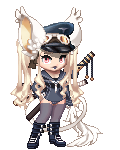 Details
Last Login

01/19/2017 9:19 pm

Total Posts

44319

Posts Per Day

9.89

Member Since

10/16/2004
Location

Denmark

Birthday

04/19/1988
---
Interests
Favorite Movies/Anime
Favorite TV Shows
Favorite Reads
Favorite Music/Bands
About
I'm 25 years old and study to become a teacher of math and English in the 5th-11th grade.
If you didn't catch it from my signature,I'm also Danish and live there.
And yes,I do speak English better than most newfags.

I'm an old Gaian,though. Started back in '03. So don't be surprised if I revel in nostalgia every now and then.
In love with Rave Panties.

Signature

Danish
I have a p***s.



FAISE
I oughta put a ring on her finger, because she's my fiancee. <3