About
WARNING!
If you post any
Spam, Chain Mail,
or
Hate Mail
in my Comments section,
I WILL REMOVE YOU FROM MY FRIENDSLIST!!!
I give you-
ART!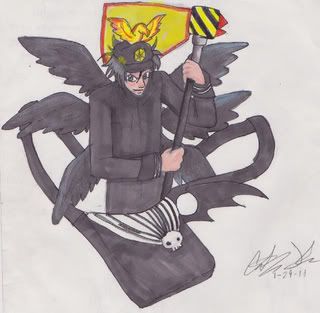 If you want to see the larger image click here.
Visit Her Art Shop Here:


Total Value: 1,825,724 Gold
[Item Information]
Item List:
O Righteous One
Angelic Manner
Aeschylus\'s Order
A Rainy Day's Gift
Ska Rainbow Belt
Anthem of Hope
Sailing Deckhand
Dog Tags
Double Complete Rainbow
Rainbow Legwarmers
Spirited 2k11 Merry Boots
KoNfUzEd rAiNbOw ToE SoX
The Days of the Weak
Welcome to my profile page, don't stay too long. Alright, mein name ist Christopher Smith, Ich bin 16. I come from the north-east of the United States of America. A personal dream, of mine, is to one day control the world. I really want to have lots and lots of power and wealth. To crush anyone who opposes me and be feared by all my enemies. You know, all that jazz. I enjoy drawing and playing videogames(RPG's,Shooters,Action/Adventure). I used to play World of Warcraft(I'm not sure why I quit), and I've been playing alot of RPG's recently(The Fable Series and Dragon Age).
I'm a pretty cool person...
Likes: Autumn, The Color Gold, A quiet day to do nothing, Donators <3
Dislikes: Everyone that I hate