About
hahahaha gaia achievemments

Which Final Fantasy Character Are You?
Final Fantasy 7
www.myspace.com/sesshomaruteardrop
Friends
Viewing 12 of 157 friends
Journal
My Journal , My Thoughts, My Mind
www.gaiaonline.com/soses-only007/journal
In this Journal you will read about my altest thoughts any where from random posts of hello, to my latest personal problem. i have yet to write anything down in it yet.....=.= whoopee me
Multimedia
Signature
u r SUCH a clourebag.


Its funny how kids say hey arent accepted then they trashed abercrombie, but it was funnier when abercrombie was replaced by twilight as the new thing 2 hate that evry1 else luvs.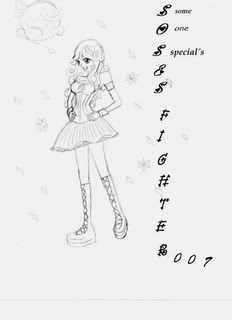 Love is when I come2the movies with my hair messy,the bare minimum of make up on,a baggy t-shirt,&some of my most comfortable pants...&you are still stunned by how awesome i look