Sora Hitsugaya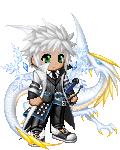 Birthday: 02/09
Equipped List
Custom
Ok Fellas and fillies, i have started a account with my pal and we arent very popular right now. so if yous guys would be kind enouph to check us out and subscribe and comment that would be great. thanks!

This is our channel page:

http://www.youtube.com/channel/UC136C3kPWoZFdalQzP44OEA

And or face book page:

https://www.facebook.com/PAlicePieDiscordHatter

So Like and tell us what we can do you to get more interested. If the links dont work hightlight them and right click the select open new tab with this

Me I guess
Old me:
Joe's the name and owning the a restaurant and becoming future chef of that restaurant is my game. Like I can say that anymore. I am more disappointing then any of the food I make. I mean I cant do anything right. I am a loveless fool. No girl in this world would ever love me. People ask me what my determination is and I tell them there is a girl out there somewhere who will love me. I don't know who it is yet but the future can hold many surprises. I am a local poet around my town. Some have given me the title "The Edgar Allen Poe of our generation". Apparently my poetry can make some either depressed or sad. But I am different at least i believe so. Some of my friends think I am still the same But I am working on my reformation. I believe I can do it.
New me
:
Havent discovered yet
The Goddeses blessing
All those clouds, in the great blue sky
They let down drops of water, like the goddess is crying tears, I wonder why?
Are they tears of sorrow or tears of joy?
I do believe I can be relieved on this battle field of heartbreak.
These tears are saving me, from my own darkness.
From this eternal sickness.
She has sent me a maiden of light.
So that I will no longer be swallowed by the anger of darkness,
but by loving of the light.
She has come down from the havens above with wings shinning
bright.
The goddess has given me a second chance, even though, I have
betrayed her many times before.
They have given me wings of light, so that I will never be beckoned
by the darkness again.
But, with these wings made from the purest of light,
I shall love and protect her with my heart shinning bright.
I take up this sword and shield and sore to the sky,
To defeat the darkness and replace it with light.

Lost
What am i in peoples eye's?
I am a monster.
A monster, doomed to roam this earth alone forever.
If god had promised a resurrection of the dead, its already happened.
I am dead, lost in my own darkness and no light to follow.
Am I to lost to be saved?
My heart aches.
Can I find love or can love find me?
My darkness, has shrouded me.
I am lost, a monster doomed to room this earth forever.
No one bothers to look for me.
Rather, they ignore me.
Is this my fate?
Is this to be my future?
Am i going to be alone forever?
Stars
All the stars up in the night sky are mistakes made by people.
Each star represents at least one mistake every human on earth has made.
Those mistakes crystallize and become those beautiful stars we see today.
I have made most of those mistakes, so half of them are mine.
But the star the shines the brightest is the biggest mistake you have made.
but that is that first star you see, but when you see that star you share with another.
that star you and another see, represents an unbreakable connection between the two of you.
Cherish that star for as long as you can, and you will never leave each others hearts.
For as long as you cherish that one special star they will never your side.

Reformation
Reformation.
It is the embodiment of all humanity.
Humanity.
What does humanity stand for?
Every human has humanity...... but me.
My humanity along with my love and my heart have been stolen from me and i cant find them.
I believe the only way for them to return to me, is that I must find someone i can truly love.
I cant see that happening to me anymore.
In order for me to find love, is to reform myself.
But will that be enough?
I have been abandoned by both light and dark.
There is no hope for me.
Reformation is all I have left.
Love has left me, but was it by its own will?
Or was it stolen?
My humanity, my love, and my reformation and either seconds or years away.
All I do is wait and work.
until the moment is right, my love and my humanity will stay lost.
But when they have returned, that is when I know that my reformation is complete.

Fight for a Brother
My friend, are you stuck in the darkness, with no light to follow?
take my hand and I will give you wings to fly out of the darkness.
Wings of light and dark spread affair.
You sore out of the dark, and into the light, there you will except the gift of the goddess.
Her gift everlasting.
My friend, do you fly away now?
With those wings of light, you sore to the heavens and become the guardian of light.
I will stay behind and take your place as the warrior for darkness.
Darkness suits me more then it suits you.
it has already been written, I must stay in darkness, that is my fate.
The thought of drifting alone does make me sick, but I don't mind as you escape, I am happy.

love
When I see you, you remind me of all the good times I have had with my past loves
But it is different, you have replaced them in my heart
It feels like we have known each other for a very long time
I know I am probably not what you are looking for in a guy
But I promise to do what i can to be that guy
You once had long beautiful flowing hair
But you cut it and are going for the short and sexy
I think you are the most beautiful girl I have ever seen
and I like you.....a lot
My world has full of darkness and no light
But I know there is no chance of us being together
I want the light, your light, to warm me
Instead of being frozen in darkness
I have liked you for a while and I don't mind anything you have
that wouldn't interest me in you
All I want is for someone to say is that they love me
and that they aren't afraid to be with me
so hopefully you read this and feel the same
way and save me from this freezing
darkness

Emotions
In this world, there are two kinds of people.
Those who are loved and those who are not.
I have been trying so hard, but was it worth the effort.
I am one of those who aren't loved.
I offer thee this silent sacrifice
One man, who has tried but not succeeded.
Could one such as I, ever be loved again?
Can this coat of depression, cloud my future?
if this world wants me to be miserable, they have succeeded.
If fate has played a cruel joke on me, I understand my punishment.
For what I have done in the past I deserve it.
All the people of this cruel world can have my tears, my pain, and my sorrow.
There is no love for me anymore.
I will drift forever alone for as long as I am alive.