Soldier of Song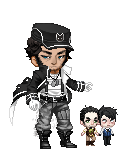 Details
Birthday

09/08
---
Interests
About
Hi, I'm Jay.
I'm usually around the B/C Pets forum.
I'm a Forum Assistant there, so hit me up if you see any misplaced threads that need moving.
I'm also pretty much always looking for art so if you're selling or know a good artist, PM me.
I get emotional over birds.