soitenly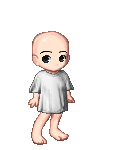 Registered: 11/24/2006
Gender: Female
Birthday: 12/21
Custom


hailey.20.AZ.taken.




member here since 2006.
you can often find me in the CB, GD, or towns.

IRL i'm a licensed sales agent for a big insurance company,
and a part-time student majoring in accounting.

i'm very ambitious.
i like traveling, trying new things, and meeting new people.
pretty much anything and everything interests me.

i'm obsessed with make-up, especially lipstick. i really love perfumes and i wear a lot of black. i've recently taken some interest in guns. i watch anime, i eat a lot of food, i also love exercising and hiking and being outdoors. i love animals. i'm a people person and getting lost in a crowd is fun.

i have a super rad boyfriend. his avi is next to mine to the left of this blurb. he's pretty much the coolest guy ever.


i'm always up for making new friends so feel free to leave a random comment or request or PM, whichever suits you if you think we'd be good friends.

hope to hear from you soon, stranger.