Sodafop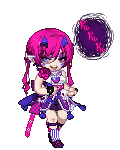 Details
Member Since

09/10/2005
Occupation

Cashier and Beauty School student

Gender

Female

Birthday

03/31
---
Interests
Favorite Movies/Anime
Favorite TV Shows
Favorite Reads
Favorite Music/Bands
About
Hello there! You may call me Sodafop, or Ari. <3 I am 21 years old!

I'm into Xbox and art, so feel free to hit me up for my gamertag or something. I'm always up for a great conversation!

Journal
Ariel's Journal
Just my journal. Nothin special really.
Multimedia
Signature

Brutal Legend is brutal.