About




~~~~~~~~~~~~~~~~~~~~~~~~~~~~~~

WELCOME
This is my page!

Dude I'm 16 and punky. I love dirtbikes and hard music. They rock my socks! Going out and getting dirty in the mudd with a football and a bunch of guys who think they can beat me! YEAH RIGHT good luck.

I doubt you could even get a touchdown! Anyhow. I dont know what else to post really. I hope you all have an Emolishious day!
- Snookies Baby Gurl

~~~~~~~~~~~~~~~~~~~~~~~~~~~~~~



My Dream Avy Babe !



Total Value: 1,339 Gold
[Item Information]

Item List:
Rainbow Stripes Speedies Top
Rainbow Stripes Speedies Bottom
Green Heart Face Tattoo
Tropical Beach Sandals

Friends
Viewing 12 of 23 friends
Journal
LAAAA I Sing LAAA READ !
LALALa
HIYA. WELCOME! READ
Multimedia
Signature

Please Say You Love Me Back....Please.....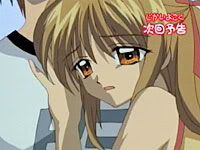 Please......Please...Say It....

Love Me Not?