Smokin_Strawberry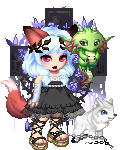 Last Login: 04/16/2014 10:08 pm
Registered: 07/15/2006
Gender: Female
Location: do you need to know?
Equipped List
Interest Tags
Favorite Movies/Anime
Favorite TV Shows
Favorite Reads
Favorite Music/Bands
Hobbies/Interests
Wish List
About
Im pretty easy going, I like to make new friends. I RP a lot......Not so known fact: I have about 21 if not more RP chars >.<

Journal
O_O Randonness
This'll be a place for the story Im writeing.
Signature
Proud Guild Member of: Haffa's (A World for Hybrids of All Kinds)
Pezsicut [ Literate | Friendly ]
S-Squared Hotel
Hogwarts School (Aftermath)
Land of Departure