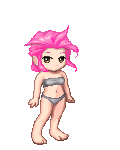 Birthday: 02/10
Jem.
Contact?




Kik :

Jemmxd


Skype :

Jemmmxd

I'm 16 and I live in the city Chicago.
Currently a junior in high school
I honestly like school,
I love putting myself in advanced classes and learning new things.
I'm mostly found in the CB, or in Virtual Hollywood.
I love socializing, drinking tea, watching anime, Youtube and traveling.
Basically what I do everyday in my free time, not the traveling part though.
I'm not an interesting person, in my opinion, but I will eventually open up to you.
I do have those times where I'm very happy and act like a toddler at some points.
Don't worry I don't bite, so hit me up with a PM and what not.