SmittysBride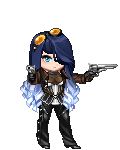 Details
Total Posts

11261

Posts Per Day

4.59

Member Since

06/25/2007
Location

North Carolina

Occupation

Offie Assistant/ Wife/ Mother

Gender

Female

Birthday

10/06
About
So, changing this profile a bit. I am older than most on here. I graduated with a BA in Mathematics and I have my high school mathematics teaching licensure. I taught for three years and resigned. Thank You all mighty dollar for the shitty economy! I do not have any interest in drama, so keep it to yourself. I have enough!

To be continued......
Friends
Viewing 12 of 38 friends
Journal
RP Chracter Bios
Bios for my RP Chars..what you a DA or something?
Multimedia
Signature