About

Me. Unedited.
I couldn't be fake if I tried.
| twitter | tumblr |
Sorry, I don't accept random friend requests.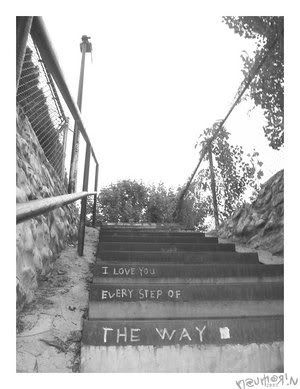 See those stairs? That's near where I used to live.
It's an old picture. At one point, there was even more writing on the stairs that read,
"No one can touch you while I'm around."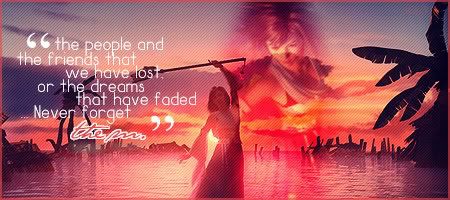 THE GIRL BEHIND THE AVATAR:
Straight. 27 years young. Shaken, not stirred. Cat lady. Nerdyasallheck.
Loves writing. Tumblr. Dancing it out. Movies. Friends. Video games. Dungeons & Dragons. My kitty. Pop culture in general.

FFX-2, Disney, Fire Emblem, Fushigi Yuugi, Scrubs,10 Things I Hate About You, Big Bang Theory, X-men, Spider-man, Star Wars, and Pokemon rock my fuzzy socks.
I absolutely adore pandas. One of my dreams in life is to hold a panda cub. <3

My other dream is to become a wedding/event planner. I hope to meet someone in the psych field who I can fall in love with and then proceed to open a business with them, where they can offer couples' therapy to my clients. Either that, or a photographer~

My heart is generally big and full of compassion and cliches alike. But unfortunately, that doesn't mean I am exempt from being bitchy. As a whole, I am very mild-mannered and laid back. My sense of humor is definitely dirty and often quite crude. I make a lot of nerdy references, and laugh at my own jokes. I

am

a joke, but in the best way.

At my worst, I am emotionless, restless, bitter, and even somewhat dependent. But these ruts never last long, and the sun shines in this eternal optimist's world as quick as it hides behind the clouds. My apathy is only a cover for the anxiety troll that's made a nest in my head.
Be it a positive or negative trait, I can be horribly redundant for reasons I've yet to figure out.


Formerly Kino Mako-chan / Kaylipoo